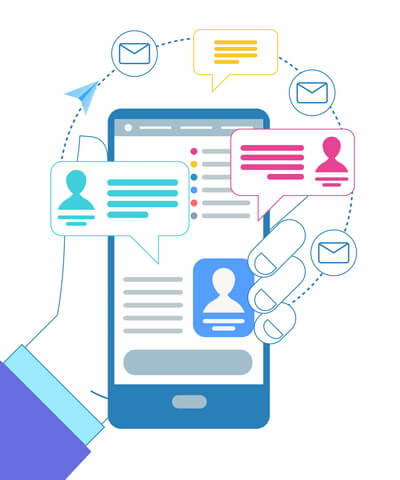 Automated Email Reminders
ExpireDoc's automated email reminders are an integral part of its contract management solution. Users can easily set up these reminders with customized messages to be sent at specific intervals as the contract expiration date approaches. This feature is exceptionally user-friendly, requiring just a one-time setup.
Benefits of these reminders for contract management
Automated email reminders serve as a pivotal tool in preventing contract lapses and the associated consequences. They provide timely alerts, enabling businesses to take necessary actions such as initiating contract renewals or renegotiations. This leads to better contract compliance, minimizes risks, and ensures business continuity.
Automated SMS Reminders
In addition to email alerts, ExpireDoc also offers SMS reminders. This feature sends out timely text messages regarding impending contract deadlines to the registered mobile numbers.
Advantages of using SMS reminders for contract deadlines
The SMS reminders serve as an additional layer of notification, making sure the contract deadlines are not missed even when the concerned persons do not have immediate access to their emails. It ensures real-time communication and further reinforces the timely management of contracts.
Automated WhatsApp Reminders
ExpireDoc's commitment to versatility is reflected in its feature of WhatsApp reminders. These reminders system, like the email and SMS reminders, can be customized and scheduled to alert about upcoming contract deadlines.
How WhatsApp reminders can aid in contract management
WhatsApp reminders, being sent on a platform with over 2 billion users, increase the chances of immediate receipt and acknowledgment. This function can be particularly useful in situations where the contract parties prefer instant messaging platforms for communication, thereby enhancing the efficiency of contract management.
Start A Free Trial